Administrator

Posts: 1664
Joined: Sun Jul 31, 2005 11:06 am
Motto: Cut your path through an uncertain future...
Location: Chao Island Capital
Contact:
Sega have tweeted this, lets get on their backs a bit!
https://twitter.com/Chao_Island/status/ ... 8694176770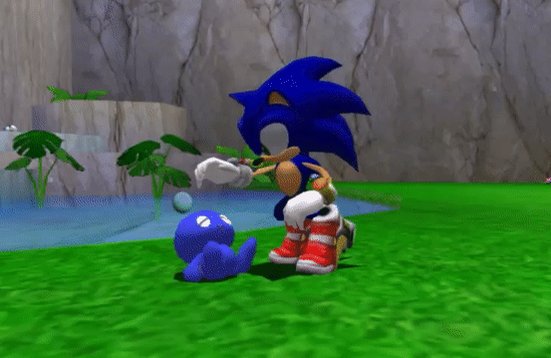 Chao Island
Twitch Channel for Chao streaming!:
http://twitch.tv/ChaoIsland/
I have dragons as my servants and I have almighty powers.

JmTsHaW: (list of CI users, as Sonic Battle characters) Chaos - Mooncow (He barely appears, Chaos also barely appears.)
(00:45:53) xninjy: ur not old mooncow. old is 50 or 45.
---
Legendary Chaos Chao

Posts: 2824
Joined: Sun Jan 30, 2011 5:11 am
Motto: Yosh!
Location: Death Egg IV
Cool.
NachoThePikachu wrote:I WILL BE AN ADMINISTRATOR, RULING OVER CHAO ISLAND
except it WON'T BE CHAO ISLAND ANYMORE
IT'LL BE BANANA ISLAnD
---
Administrator

Posts: 12243
Joined: Sat Jan 17, 2009 5:50 am
Motto: My kickstarter failed, but that's okay!
Location: Union of Chaoviet Socialist Republics
Cooler than cool.

It's ice cold.

A nice nod back to chao though. Curious if this holds a deeper meaning or if they're just being nostalgic.
---
Moderator

Posts: 1739
Joined: Wed Aug 27, 2008 8:08 pm
Motto: How to cure an obsession: Get a new one
Location: Rapunzel's Tower
100% cool. It would be awesome if this was hinting at their game plans for the future. Time will tell!
Why do I have a sparkly vampire as my avatar? Long story short, I blame the internet.
---
Adult Chao

Posts: 196
Joined: Sun Jun 29, 2014 4:58 pm
Motto: Steam: ShiningChaosChao. Come play gmod with meee
Location: North Korea
WHAT??!
This is it, everyone. I have complete and total confidence in what I am about to say. So listen up and listen good. I think we all know what subliminal message Sega was trying to get through to us here. Isn't it obvious? We can all clearly see the situation at hand!!
Sega Posted a chao picture on PET day
My dog is my pet
Chao can be meant as Chow-mein
My dog likes Chinese food
Sonic's 25th birthday's coming up
Donald Trump was 25 once....
My dog's middle name is also Trump...
The election is this year....
Trump.
IT'S ALL CLEAR TO ME NOW!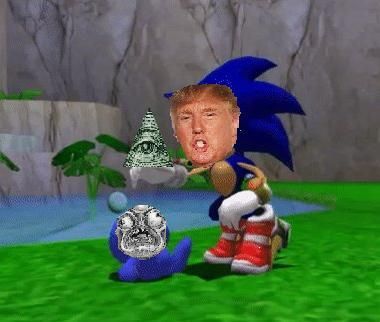 ---