Hi, I'm Hedgy, even though I am not active around the forums, I've been using the this website for years as my main source for chao information. I decided to make a topic here hoping to find some help. :)
Sonic Webble
Sonic Webble is a project I started for all sonic & chao fans. It's a place you can breed and train chao, unlike the main Sonic games where the chao garden is single player, this is a website where you can view anyone's chao, and let them race against each other. This project is in very early development phase, but is already playable here:
http://sonicwebble.com/
When playing do note that your account may be deleted during the development phase, it will also be deleted when V1 gets released. The email field isn't being checked on whether it's a valid email, so feel free to put anything there if you don't like having your email in the Sonic Webble database. You can also choose a password of any length you like currently.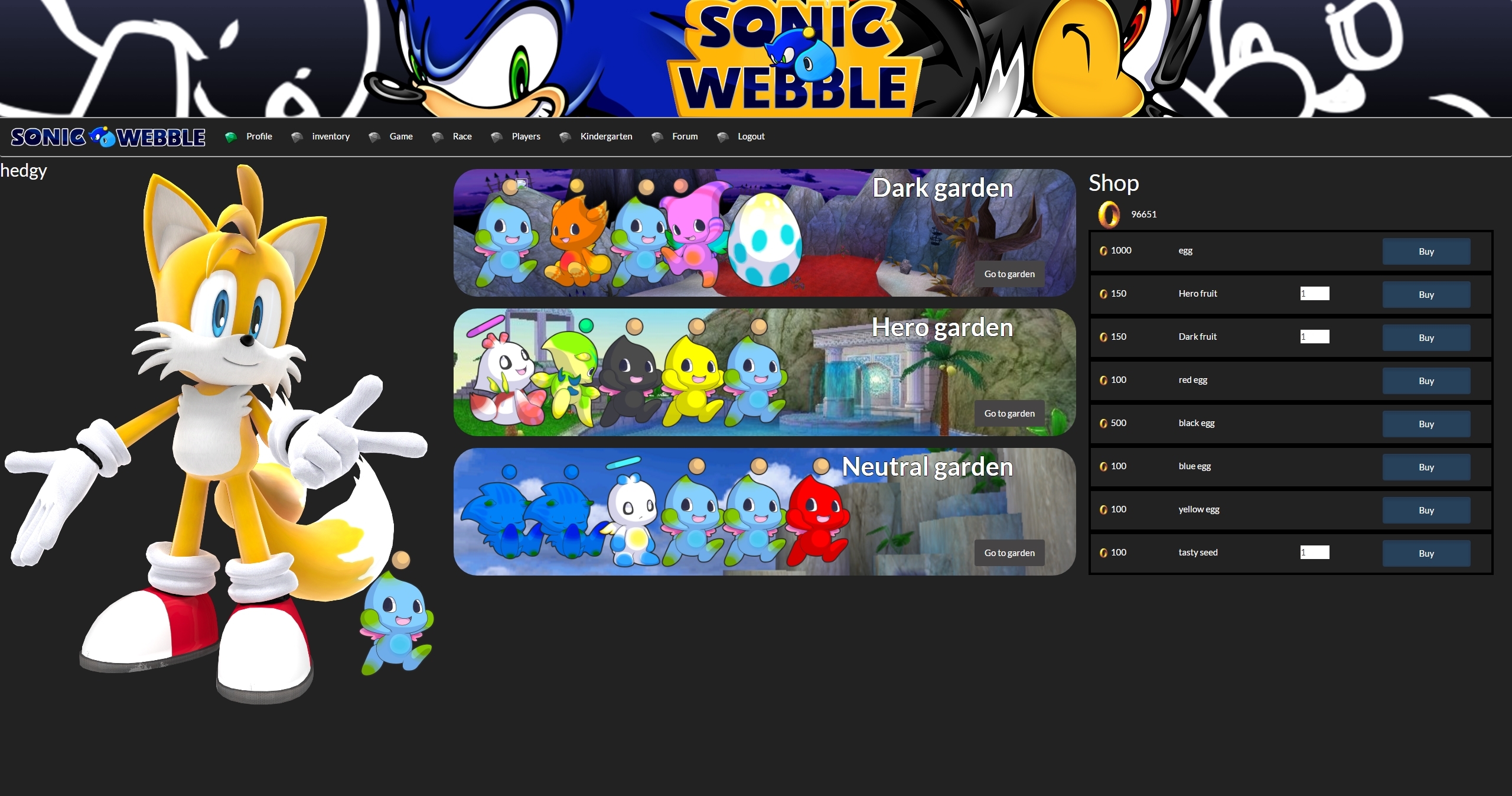 -- for more information see latest posts in this topic or simply checkout the game! --